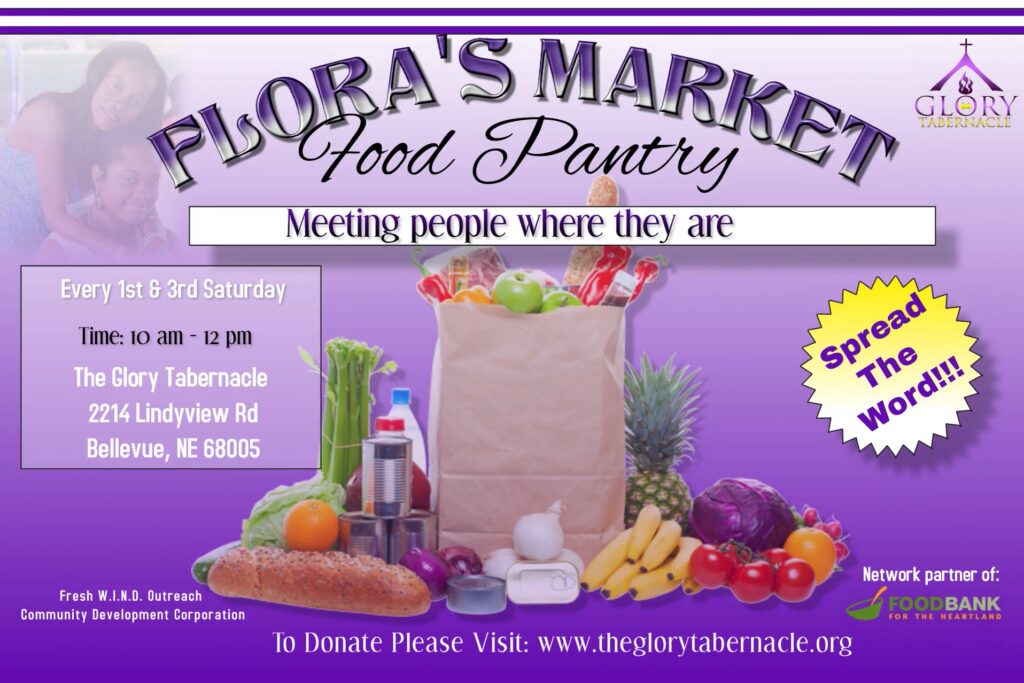 Flora's Market Food & Clothing Pantry
Join us every first and third Saturday's of the month to serve our community through Flora's Market food and clothing pantry. The hours of operation are 10am – 12pm. All donations are welcome!
We are currently accepting donations on Wednesdays from 5:00pm – 6:30pm.
*Due to COVID-19 related safety regulations we are currently offering drive through food pantries only*
Building Strong Families
Clifton and Brandi believe that for a ministry to be happy and successful, the families of the ministry must be happy and successful.
Various programs are offered for the youth including fellowship events, community outreach and teen class where the youth get some one on one time with the pastor to have some real talk about real issues they are facing.

We also host a monthly couple's night where husbands and wives can come together to teach and learn from one another. Clifton and Brandi believe that couples must be intentional about how they:
• Communicate with one another
• Trust one another
• Give to one another
• Love one another
Please contact us for more information of any of our events.