Worship Services/Bible Class
Join us online at
About the Glory
Tabernacle, Inc
COMMITTED TO SPIRITUAL ENLIGHTENMENT
The Glory Tabernacle, Inc. is a fast growing congregation in the Omaha area. We are a vibrant congregation dedicated to serving the spiritual, educational, and cultural needs of the surrounding community. Our focus is on building relationships with Christ, each other, and our community. Our Church is deeply rooted in the Holy scriptures, and our doors are always open to community members who are looking for a loving place to worship. Contact us, or visit us to learn more about how to become a part of our congregation.
"I love The Glory Tabernacle, because there is a great group of people coming together to worship in their own way. I am always greeted with smiles and hugs when I walk through the door. I truly love the way Pastor Hobbs uses real life situations and stories in his sermons to make the messages come alive." -Jessica D.
"
I love this ministry because it showed me what it really means to be a child of God. It has helped me to open up and realize the purpose within me. This ministry is what keeps me growing and looking forward to what the Lord has for me. "
-Corin B.
"The Glory Tabernacle is a place where you can learn and grow. Bible study is a great place to learn and our pastor is always willing to answer any question. Pastor Hobbs loves to teach the Word of God. "
"I have been going to churches for over 30 years now, and I love The Glory Tabernacle because the Spirit of God shows up in every bible class and worship service. It is such a blessing to experience the power of God that often. I love the way the messages are tailor made just for me to help me be a better child of God. The pastor, his family, and the leadership of the ministry truly cares about saving souls and bringing people to Christ. "
"This ministry is a place where you can truly get closer to God, our Savior and experience true fellowship." -Wayne R.
The Mission of the Church
MISSION STATEMENT
To increase the quality of people's lives by bringing them into relationship with Jesus Christ through His love, His teachings, and His example of living.
PURPOSE
Glory Tabernacle is a full-service ministry that is focused on saving souls, changing lives, building families, and building the community by teaching Christ like principles, Apostolic doctrine, Kingdom statues, and Holy living.
Therefore, we are ambassadors for Christ, God making his appeal through us. We implore you on behalf of Christ, be reconciled to God.
II Corinthians 5:20
Meet our Pastor and First Lady
Clifton was baptized in the name of Jesus at an early age, knowing even as a child that the call to ministry was on his life. At the age of 17 Clifton's family began attending New Hope Apostolic Temple, under the leadership of Bishop Lance R. Foster. Shortly after, Clifton received the precious gift of the Holy Ghost while attending a revival at New Hope and just one year later on his 18th birthday he preached his first sermon titled, "It's all in the house." He was known as the preacher by many friends and acquaintances. Since that time, Clifton continued to work faithfully in the ministry at New Hope and preached the Word of God in various services, conferences and programs.
Clifton met Brandi in October of 1999, and in September of 2000 they were joined in Holy matrimony. Clifton and Brandi have five beautiful children: Clifton IV, Alanna, Caleb, Shaylee and Jordan. Together, they have made building and strengthening families one of the bedrock principles of their ministry.
Clifton and Brandi served in many different capacities both at New Hope and in The Greater Tri-State Council before being called to start a new ministry. The call to pastor came in the year of 2013, when Elder Hobbs opened The Glory Tabernacle. On Sunday, October 13, 2013, The Glory Tabernacle held its first service at the home of Pastor and Lady Hobbs on S 30th St in Bellevue, NE. In just four months God blessed the ministry to grow and services were moved to the Holiday Inn Express Conference room in Bellevue, NE. Only three short months later, in June of 2014, The Glory Tabernacle moved to its current location at The South Omaha YMCA Theater.
There is no question that this young man loves his Lord and Savior Jesus Christ, and that his desire is to spread the good news that Christ still lives and desires to have a relationship with each one of us.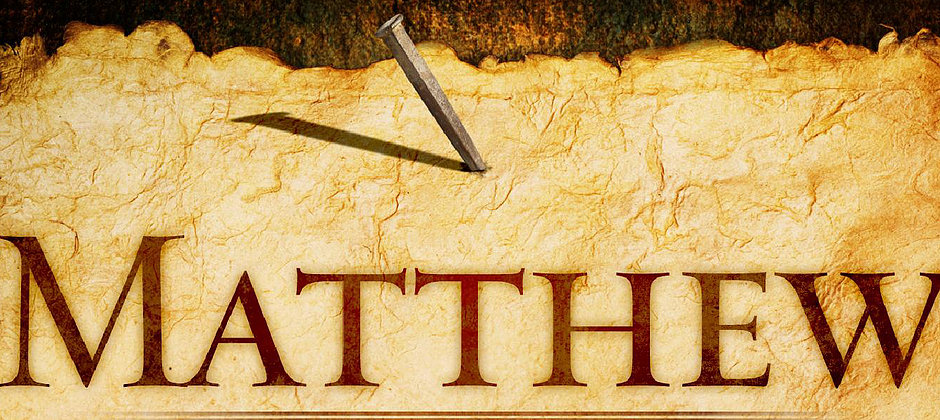 Bible Class Series: The Gospel of St. Matthew
Join us every Wednesday evening at 6:30 pm as we walk through the life and ministry of Jesus Christ. Experience the power of revelation as the depth of God's love is revealed before your very eyes. We can't wait to see you there!
Building Strong Families
Clifton and Brandi believe that for a ministry to be happy and successful, the families of the ministry must be happy and successful.
Various programs are offered for the youth including fellowship events, community outreach and teen class where the youth get some one on one time with the pastor to have some real talk about real issues they are facing.

We also host a monthly couple's night where husbands and wives can come together to teach and learn from one another. Clifton and Brandi believe that couples must be intentional about how they:
• Communicate with one another
• Trust one another
• Give to one another
• Love one another
Please contact us for more information of any of our events.
Here's where you'll find us
Worship Services/Bible Class
Wednesday: 6:30 pm Sunday: 10:30 am
Mailing Address:
PO Box 793 Bellevue, NE 68005
Physical Address:
3010 R St Omaha NE United States 68107
Contact Us